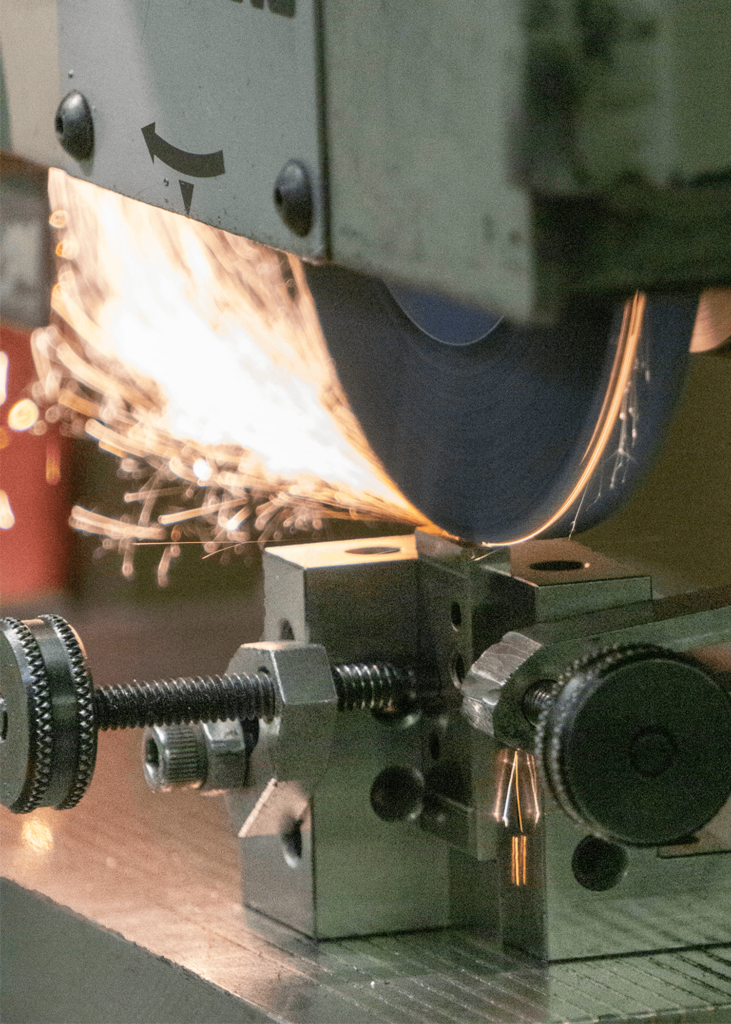 Surface Grinding
Through their use of both manual and automatic Okamoto surface grinders, our grind department works to tolerances as demanding as ± .00005. 
Wire EDM
Our Wire EDM department is equipped with two Fanuc 1C wire EDM's, with Gaiser, Hermann-Schmidt, and 3R tooling. By using this tooling, Esprit CAM software, and creating fixtures to fit your parts' needs, our wire department can meet your high production demands with great accuracy and detail.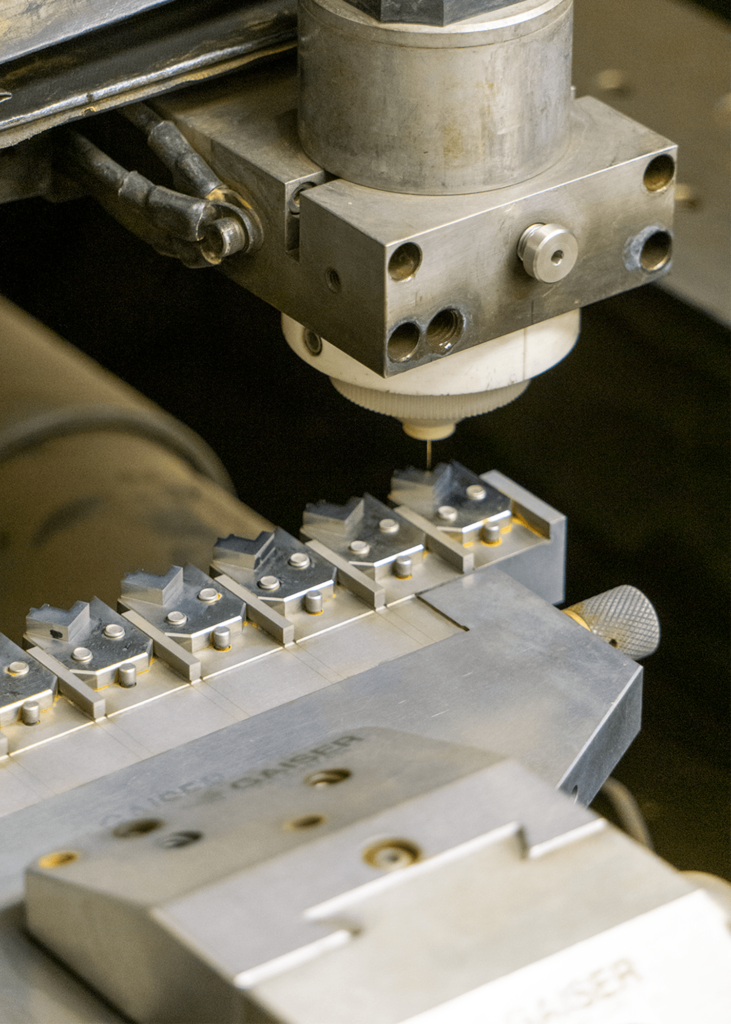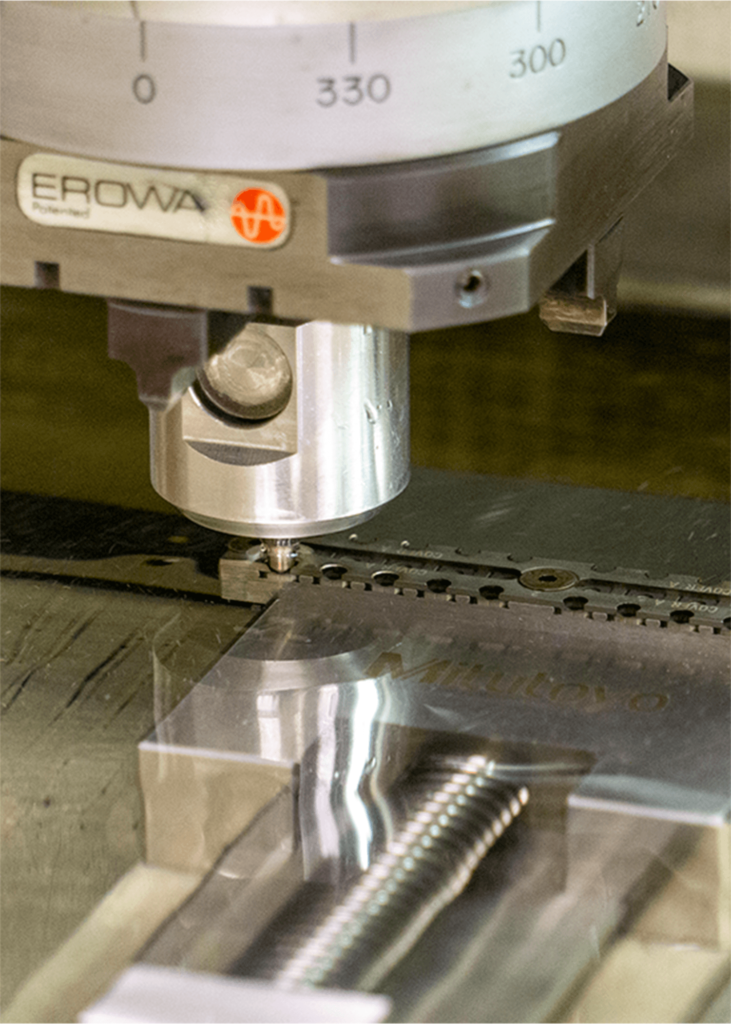 EDM Machining
Our EDM department is equipped with a Makino EDGE 2 RAM EDM, a Current EDM drill, and three ELTEE Pulsitron EDMs. With the use of the Makino's 16-tool A.T.C., our machinists can run large part quantities while maintaining high accuracy and superior surface finish. We are also capable of small hole burning, from .0095 (± .0003).
CNC Machining
Our mill department consists of a Doosan DNM 4500 Vertical Mill (31.5 x 17.7 in. table), equipped with a Tsudakoma 4th axis. With Raptor, Kurt, and Bison workholding, our machinists have the flexibility to accommodate your company's part needs.